CONFERENCES
BUSINESS CLUB
In partnership with Business Club, Henri Leconte gives many conferences. With his experience at the highest level after more than fifteen years on the courts, he talks about many subjects such as surpassing oneself, performance, managing emotions, how to bounce back after failure...
These mid-day meetings are always a great success with the public.

2021-2022-2023 Events
Valence June 15, 2021
-->Drôme Ardèche Business club

Paris Sud September 9
-->Paris Sud Business Club

Reims, December 16
-->Champagne Ardennes Business Club


Paris Est, September 7, 2022
-->Paris Est Business Club

Tours, November 10
-->Tours Métropole Business Club

Paris, December 7
-->Paris Haussmann Business Club

Compiègne, December 8
-->Compiègne Oise Business Club


Paris Nord, April 20,2023
-->Paris Nord Business Club

Tomblaine, September 19 -->Lorraine Business Club

Mouilleron-le-Captif, October 3 -->Vendée Business Club

Angers, December 8
-->Anjou Business Club

Orléans, December 21 -->Orléans Business Club


BUSINESS EVENTS
Organized by BUSINESS EVENTS, le club des acteurs économiques de l'Est de la Somme welcomed Henri Leconte on December 15th on the Nouvelle Scène of Nesles. He came back on his career, the importance of persevering in difficult moments by being well surrounded.

Press article
Official website
AGORA MANAGERS
Leadership and motivation of teams, quality of adaptation, resilience... these are some of the main themes addressed by Henri Leconte during his conferences with AGORA MANAGERS.

June Conference



EUROCAUTION
All the activity of HL&Co Performance explained by Henri Leconte during this meeting with Cédric Doppagne, Chief Commercial Officer at Euro Caution Benelux, one of the partners of the "CAR Avenue Invitational Golf Cup".
COLDWELL BANKER
Henri Leconte participated in the annual Blue Spirit 2022 convention. Organized by the Coldwell Banker group and its director Laurent Demeure, it was held in November at the Negresco hotel in Nice.

Summary
CACTUS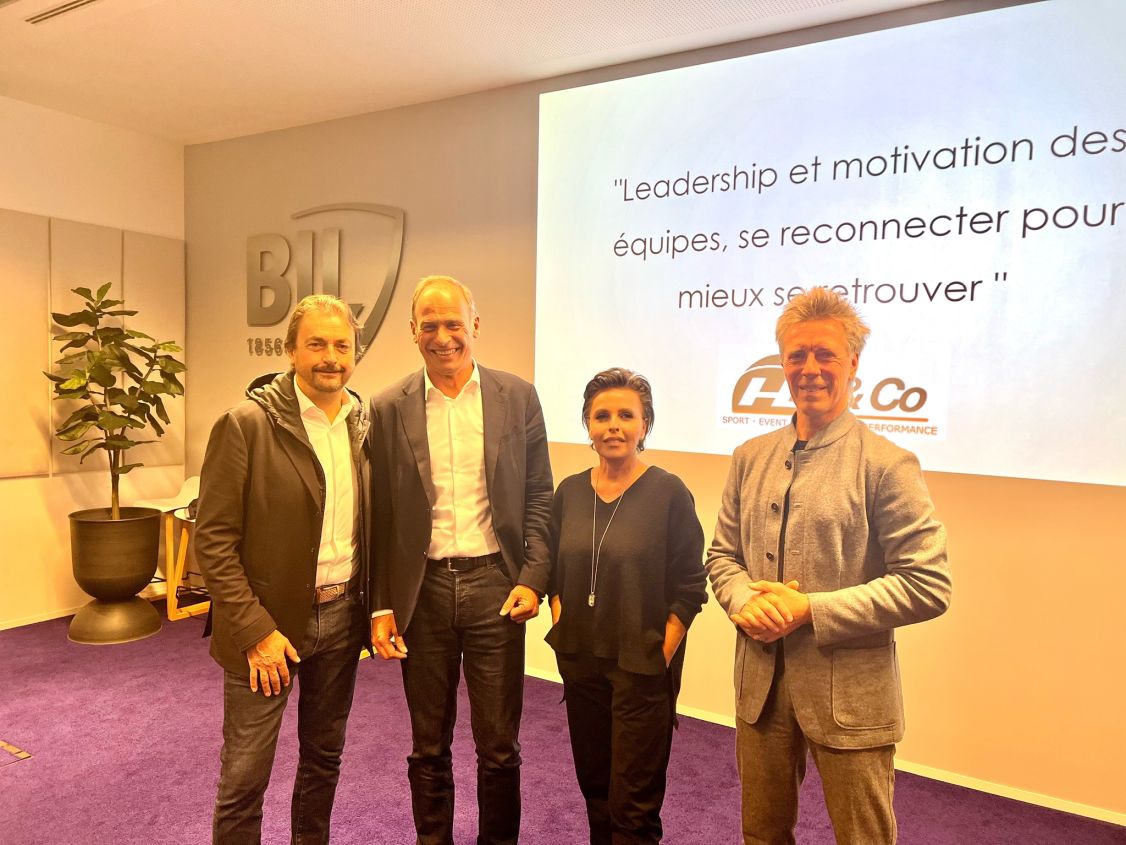 Leadership and team motivation, reconnecting to better find each other, were the main themes of this new conference led by Maya and Henri Leconte for the Cactus group at the beginning of 2023.

Official website
PwC Luxembourg
Maya and Henri Leconte work with PwC where they are external speakers. They address several themes during their conferences:
- group and mental motivation (example: questioning oneself on different subjects).
- search for potential partners according to several precise criteria
- motivation and surpassing oneself in sport